These days the situation of Indian cows is very pitiable and it is very needed to protect our Indian cows . From Ancient times , Indian worships the cow as mother of Indian because there are large number of benefits of cows . But due to eating of meat by some persons , many greedy persons are killing for meat and leathers . So , it is the duty of Indian's to protect not only Indian Cows but cows of whole world . I am personally favour in protection of cows and I always with them who is doing something for protection of cows .
I have obtained today one letter from An Indian Cow devotee who wants to give his message to Shri Rajiv Dixit through our blog " protect your freedom " . I am publishing below in original words in this blog , if any other person have also any plan to protect the life of any animal please send me the message , I will publish it and your voice can be reaches to those who are also struggling for protection of animals and we can make a good group for saving the lives of animals . After this we can think about our protection .
I think that protection of animals is the protection of human body . Cows and other animal has very important part in balancing of environment . Because its milk is useful for health and its urine are using for many medicinals and environment's balance can be broken if all cows killed by sin men . So , protect it by opening new Goshala .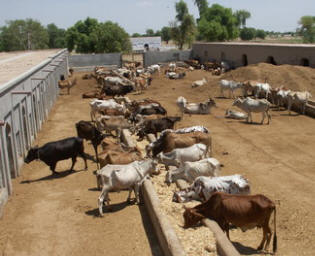 Subject : Saving Cow
Dear Rajiv Bhai,
I have heard about cow urine and would like to know more on the medicinal aspect of it and how it can be used as pesticide.
If u have detail planning on how to setup a goshala pls forwrd. May be I can set up one.
Regards,
J.P Choudhury
pc_joy@hotmail.com